APBB Series AEA-22 N/O+N/C Waterproof Mushroom button switch
APBB Push Button Switch Quick Details
Place of Origin: Zhejiang, China (Mainland)
Brand Name: XIDER, XIDER
Model Number: AEA-22
Protection Level: IP65
Max. Current: 10A
Max. Voltage: 220/250V
Material: Plastic
Color: red green yellow blue white
Operation type: push button
Certificate: CE RoHS
Product type: Mushroom button switch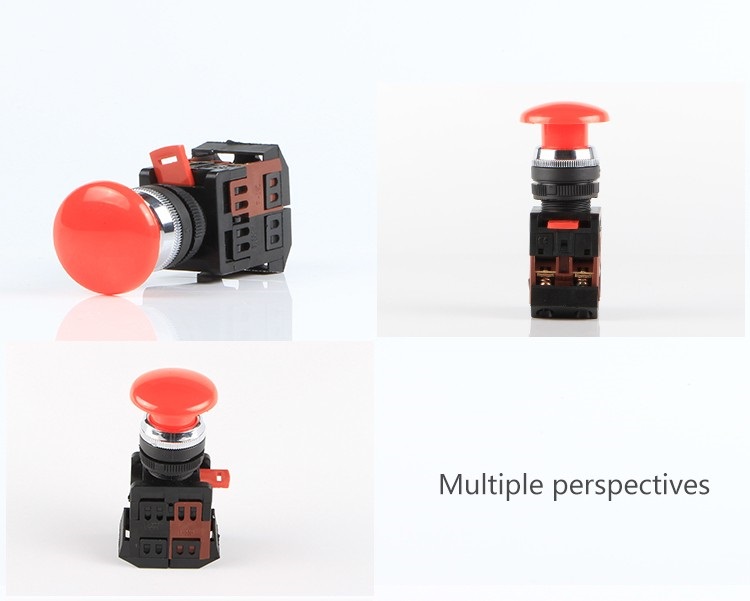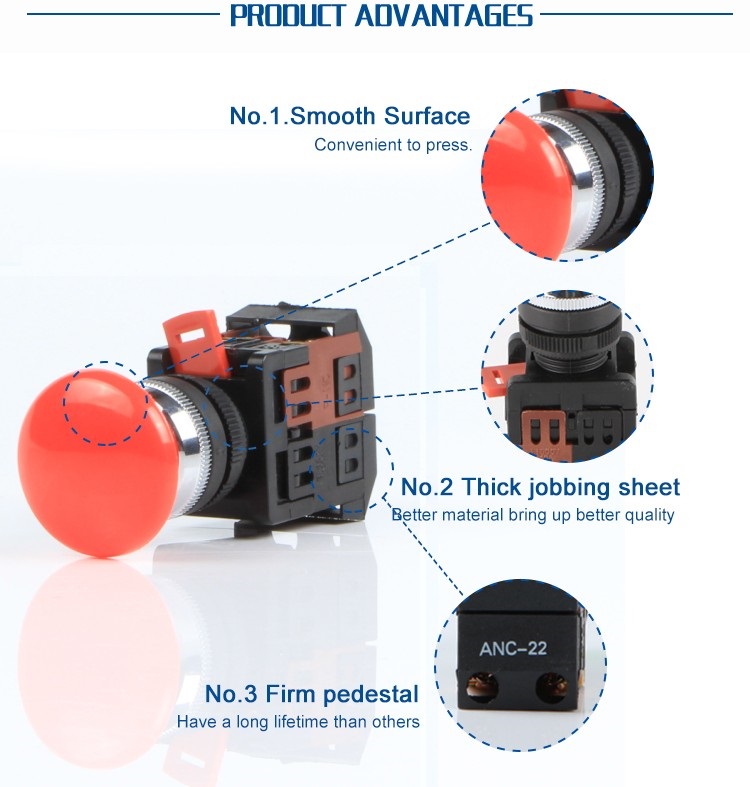 Application
This series pushbutton, suitable for electric control circuit with rated voltage of 380V and below and rated frequency of 50Hz (60Hz) or DC 220V and below, is made for master control, signal and interlock. The pushbutton can also be used for electric control circuit of ship. Special product can be provided as per requirement of user.
Main Technical Data
Power frequency withstand voltage: 2.5kV
Insulationres is tance :≥ 50 MΩ
Degree of protection: IP65
Contact resistance: ≤50MΩ
Signal lamp life: ≥30000h
Degree of protection before panel: IP65. and it' s IP67 if protective cover is provided
Structure Feature
It's designed in modular, and each part of global universal self-locking connection without fastener makes the assembly and disassembly easy and simple.Durable nylon 66 enables the enclosure to have high tensile strength and high resistance to acid and alkali, and it still keeps beautiful appearance even after years of use.It can be mounted with 8 contact modules at most, and IP20 degree of protection ensures safe contact.