Quick Details
Place of Origin: Zhejiang, China (Mainland)
Brand Name: Xider
Model Number: DB2-BS142
Protection Level: IP65
Max. Current: 10A
Max. Voltage: 660V
Color: Green Red
Environment temperature: -25~ +55℃
Air relative humidity: < 85%
Material: Metal Plastic
Operation type: Momentary
Contact Type: 1NO or 1NC
Certificate: CE, RoHS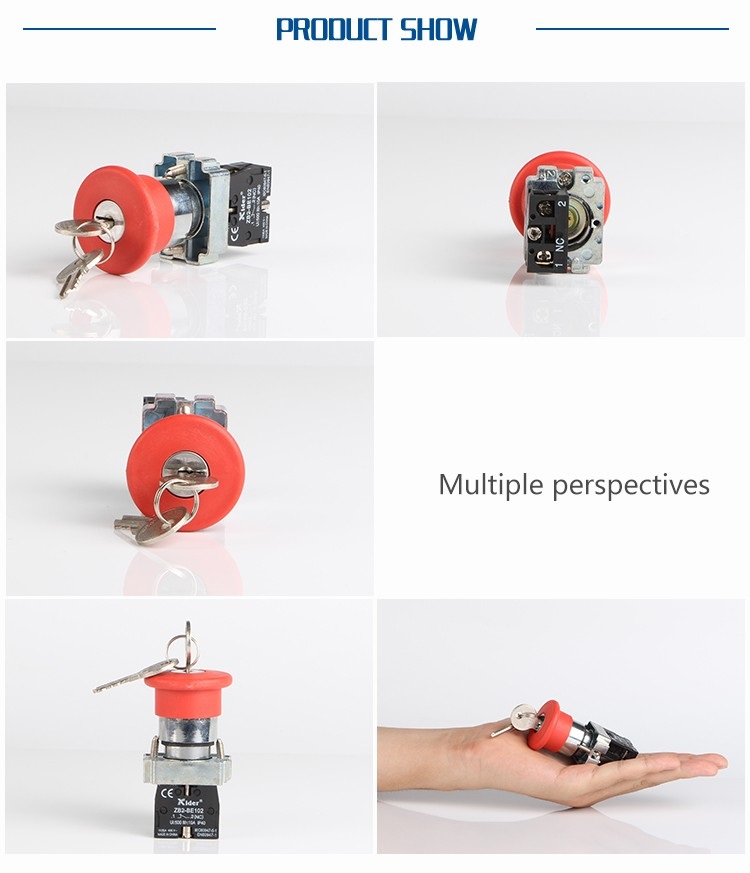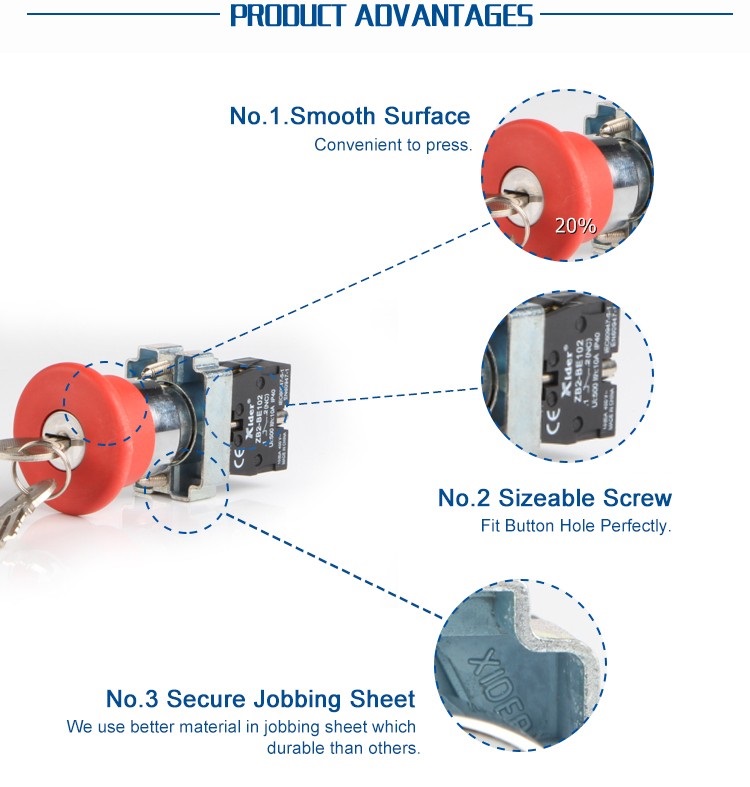 XB2 Push Button Switch Brief introduction
The push button series was used in control circuit of AC 50Hz or 60Hz,voltage to 660V, DC voltage up to 440V below, it is used for controlling signal and interlocking, The main body adopts zinc alloy or high grade anti-flaming plastic, the contact adopts special silver alloy, so it has strong anti-electrical erosion property, the signal lamp series is suitable for electrical appliance circuit of AC voltage 380V, 50Hz or 60Hz, DC voltage up to 380V below, it is used as kinds of lights indication signal, warning signal, accident signal and other signals. Our products comply with GB/T14048.1 and IEC60947-5-1, all products were get CE, RoHS certification.
Work environment
1) . Environment tem perature:-25 — +55℃;
2) . Air relative humidity: < 85%.
3) . Normal work when the vibration frequency is 2-80Hz,the acceleration is 0.79;
4) . Pollution grade is 3, installation sort is ill, protection grade is above Ip65.
5) . Altitude:2000 < m
Basic technical parameter of button
Rated insulation voltage
AC 600V (50Hz/60Hz)
Conventional heating current
10A
Insulation resistance
50MΩ
Contact resistance
25MΩ
Mechanical life
100x104(Pushbutton) 50x104
Selelctor selector switch key switches
Electrical life
50x104(Pushbutton)25x104
Selelctor selector switch key switches