XIDER electric co.ltd, specialized in producing low-voltage electrical appliances, such as push button, indicator light, electric switch and etc. Our company provides ace products and service for our customers in electric power, mechanical, traffic, and industrial automation field and so on.
XIDER electric Co., Ltd engaged in developing and manufacturing low-voltage electrical appliances since the company founded, we introduced the high technology of signal lamps: AD22 series and push buttons of DB2-B/E, DB4-B, DB5-A, DB7-E, XAL-D and developed these products. XIDER holds "exquisite button, create XIDER brand" as our service ideal and developing aim, the company brand and enterprise image strikes root in the hearts of the people and projects. Now the company has set up a perfect sales network throughout the nation, and the products are far sold to Europe, America and southeast Asia.
At present, our enterprise managements are according to the standard of ISO9001: 2000 quality system and the product has get ROHS, CE and CCC certifications.
Office Phone:+86-577-61723801
Mobile Phone:15158476179
Email:julia.yefan@xider.cc
product description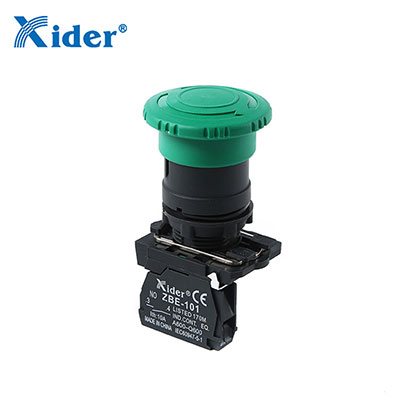 Product Description
The push button switch, also known as the control button (referred to as the button), is a low-voltage electric appliance that is manually and generally can be automatically reset. The button is usually used to issue a start or stop command in the circuit to control the on and off of the electrical coil current of the electromagnetic starter, contactor, relay, and the like.
The push button switch is a kind of electric device that is used to switch on and off the small current circuit when the action is released. Generally used in control circuits with AC/DC voltage below 440V and current less than 5A, generally do not directly manipulate the main circuit, and can also be used in interconnect circuits.
In actual use, in order to prevent misoperation, different marks are usually made on the buttons or painted with different colors, and the colors thereof are red, yellow, blue, white, black, green, and the like. Normally red means "stop" or "dangerous" operation; green means "start" or "on". The emergency stop button must use the red mushroom head button. The button must have a metal guard ring and the retaining ring should be higher than the button cap to prevent accidental actuation of the button and cause malfunction. The button plate and button box of the mounting button must be metal and connected to the mechanical main ground bus.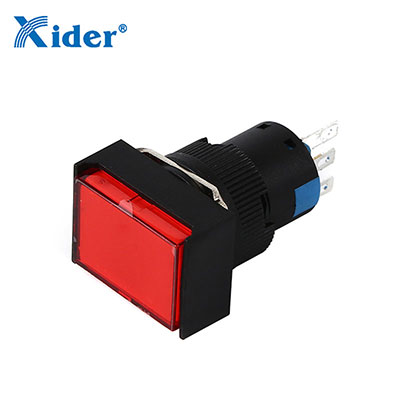 Led signal light is a signal light made of led light source, used for toll gates, command vehicles, and ensure safety.
LED signal lights include traffic lights, traffic signs, traffic signs and traffic police commanders, and unified road traffic signals are implemented throughout the country.
Advantage
High brightness and pure color
Convenient to interface with a drive or computer
Longevity of more than 80,000 hours
Maintenance free
Power consumption less than 10w